Win a tour to the Tour Down Under 2016
Diamond Cycle Tours and a'qto are offering two places to our tour to the 2016 Tour Down Under and an amazing collection of designer cycle gear to wear as well. To win this prize all you have to do is email us to enter your name in the draw. rob@diamondcycletours.com
Check out the great time we had at this year's tour at our Facebook site. These shots were taken by various members of the group and show us riding, relaxing and generally having a great time.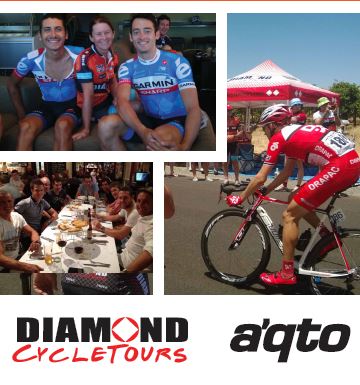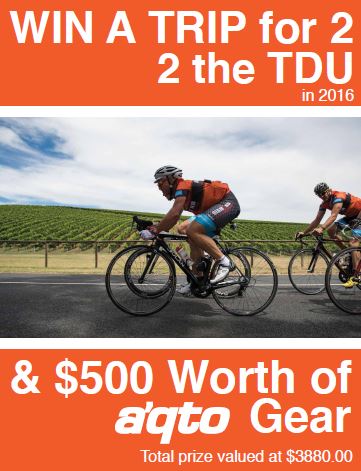 a'qto has joined us by offering $500 worth of great a'qto gear. Check out what you could be wearing at aqto's website.
Terms and conditions apply, of course, so see our info page for the detail.