Guided Cycle Touring in Europe with Diamond Cycle Tours
European Tours 2020 now full-contact us about 2021
In Europe we offer boutique tours that change each year. We only take small groups of riders looking for challenging riding in some of Europe's most spectacular mountain settings.
In 2020 we have a tours in the French Alps in July. Other tours are by arrangement. Contact us to discuss how we can help with your small group tour. Our experience allows groups to maximise their cycling trips.
Our main group this year want to tick off the icons of the Alps such as Alpe d'Huez, Galibier, Croix de Fer, etc. as well as watching stages of the Tour de France. So in July that group will see 3 stages of Le Tour as well as the opportunity to be in Paris for the finale.
So whether it is the Alps, the Pyrenees, Provence or the Dolomites in Italy we can organise a bespoke tour to suit your group. An ideal group size is around 10 riders. But even if you don't have that many riders still talk to us as we have a riders keen to return to any or all of the areas we ride into who can be added to a group to make your numbers work.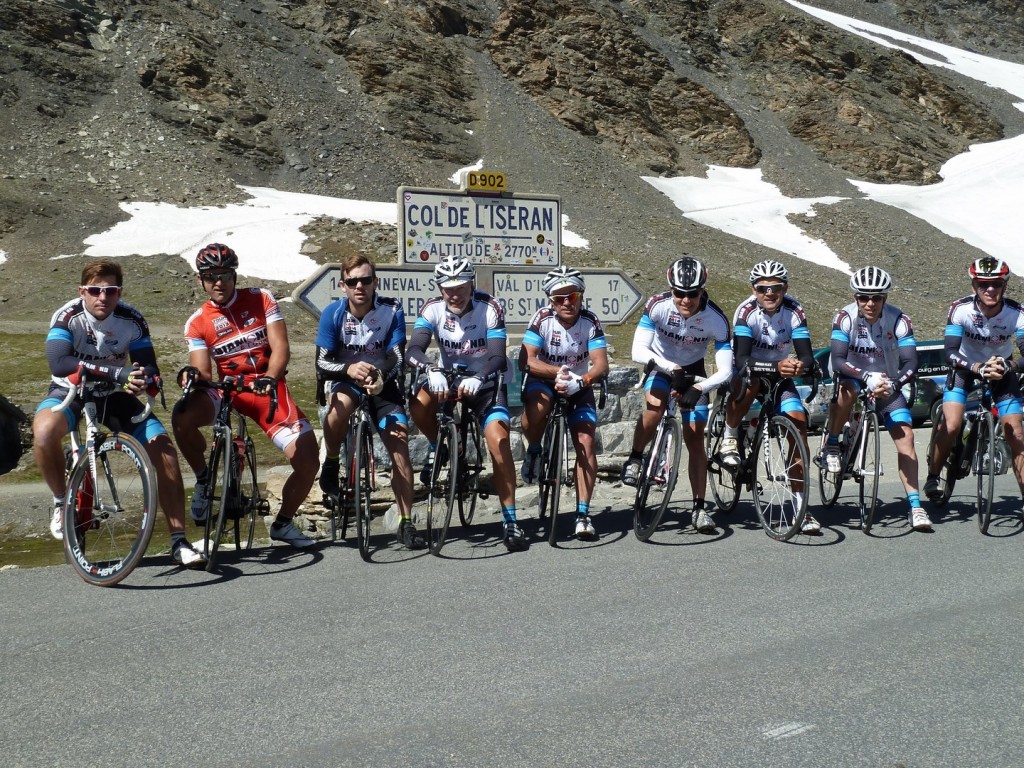 **************************
Small groups, epic rides and great support make for a fantastic experience. This is what Greg had to say about his tour with us:
'How do I begin to describe the best cycling experience I have ever had……
Scenery, food, company, riding and the climbs – it doesn't get any better than the DCT experience. I'm back next year for more of the same'. More information…..

**************************
Diamond Cycle Tours are European Cycle Tour Specialists. We are a boutique operator specialising in small group tours with lots of support. Our rides include the iconic climbs of the TDF, the Giro and the Vuelta. Of course we will also take you to valleys and mountain passes you have never heard of that are just magnificent.
Why book with Diamond Cycle Tours?
-We are a boutique but specialist tour operator
-We have limited tours and small groups (just like your bunch rides but in a very exotic location)
-Our tours are all inclusive with 3 star hotels, great cuisine and awesome riding
-We offer exceptional value
-Industry leading support from ride guides and vehicles
-Maximum time on the bike and limited or no vehicle transfers once tours commence
-We organise bespoke tours for your small group
-You benefit from our experience and love of riding in these areas
If you have dreamed of riding Alpe d'Huez, Galibier, Stelvio, Mortirolo, Madeleine or many of the other great rides of the Tour de France and the Giro d'Italia then contact Diamond Cycle Tours now to make it happen.
Our rides are challenging, but experience has shown that regular riders (weekend warriors) can complete the tours and thoroughly enjoy the experience. Of course we provide all the support to make sure this happens.
We have chosen some of the most spectacular countryside that you can ride through in Europe. From the snow capped alps to the stony outcrops of the Dolomites there are rides guaranteed to please.